Well, I figured it was finally time to get some fresh food out of the Garden. That's tricky considering none of the veg have yet grown.
With my work I have seen a lot of the world, and eaten some fairly unusual and varied things, so I'm pretty omnivorous and open to new ideas when it comes to food. So, that and five years in a boarding school must be taken into account considering none of the vegetables are yet ready to eat, but you gotta eat something.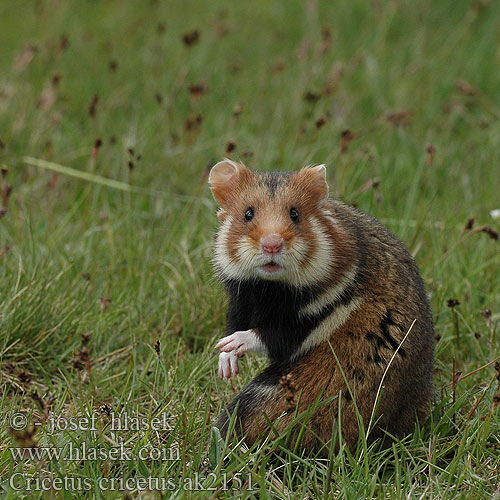 The Corn Wolf - there is a reason for the picture, all will be revealed
In the onion and carrot bed there were also turnips. After a false start due to frost, the surviving Purple Top Milan were transplanted.
They have done very well and got very leafy in recent weeks.
Because of limited space and to ensure sunlight to the Rocket and Kohlrabi I decided to trim back some of the Milan leaves. I am not overly concerned about taking the Milan's leaves as they have proved themselves very hardy, and are meant to be a small turnip.
They are not a heritage variety, which get priority in my garden.
I was removing some leaves for space and sunlight, but most people harvesting turnip in my experience throw away the turnip leaves, as with cauliflower.
I feel I am getting twice the value from the crop, that was grown from seed anyway.
Rather than discard or compost the leaves I started looking at recipes on the Internet.
Turnip leaves are quite a common ingredient in several countries, and using that in combination with other tastes and flavours I have come across with my work overseas, I decided to give it a go.
Fresh from the fields
Turnip leaves are a staple of the southern states in the US, where - along with Kale, Mustard Greens and other brassica leaves - where they are known as Collard greens.
This came as a bit of a surprise, although I had wondered what collard greens were, we hear the term so often in films.
Biting into a raw turnip leaf is quite a bitter, unpleasant taste, but after cooking I found them surprisingly mild, milder than cabbage, and less bitter than spinach.
Collards is a corruption of the word
Coleworts
, Anglo-Saxon literally meaning cabbage plants.
The origin of the word explains why
Kool
is the Dutch for Cabbage,
Kool Wort
in Dutch would translate as Cabbage root.
Dutch is quite an onomatopoeic language, a Dutch staple,
Stamppot
, literally means Stamp pot or mash pot, not unlike the Irish Colcannon which is normally served with bacon or corned beef, or Scottish Neaps and Tatties traditionally served with haggis.
Stamppot
in Holland is normally boiled potato mashed with finely shredded endive served with
Rookwurst
, a delicate, delicious smoked sausage
Sometimes diced bacon or apple is mixed through the veg mix.
The meal is sometimes served with
zuurkool
- the Dutch version of Germany's
sauerkraut
or French
choucroute
, and my favorite type - a red cabbage zuurkool with apples.
Another influence are Russian potato
Blini
- a type of potato pancake served with smoked fish, caviar,
Blutwurst
type sausage, salami and other strong flavours.
With the combinations of dry, strong, spiced, salty type meats, I went for the mild spiciness of Black Pudding offset by the sweetness an apple and leek sauce.
In my honest opinion, the very best Black pudding you can get in Ireland is, without a doubt, from
McGeoughs of Oughterard,
Connemara, Galway.
Its real artisan food, its not for nothing they have won, among other things, the Checkout Magazine Award for Best Specialist Offering, Artisan of the Year Award from Bridgestone Food Guide, Supreme Champion of Ireland for their Sausage and Ballygowan Awards from the Food Writers Guild, Ireland - and the list goes on.
Failing that, the mass produced Clonakilty types and Shaws are both, quite a distant, second choice.
Then the mild, creamy mixed veg mash contrast with the crisp, salty smoky bacon bits
And so, inspired by the words origin and familiarity, I believe I have created the first Dutch - Irish cullnary fusion, I am certainly claiming I have from this day forth.
Sounds like Basil Fawltys' Finno Japanese veal, but we will give it a shot.
That ain't bad considering neither nation is particularly renowned for cuisine.
Basically its a kind of Irish themed version of a Dutch staple, and its a very economical dish as well.
SIMON'S 10 STEP IRISH STAMPPOT
Sorry bout the pic, food stylist I am not
a new respect for that profession
INGREDIENTS
(Serves 3 hungry lads easy, takes about 25 - 30 minutes depending on the potato's)
STAMPPOT
1 KG Peeled Potato, cut into smaller pieces to speed up cooking time
400gm Shredded Turnip Greens (or other greenleaf brassica)
150gm bacon, ham or rashers sliced and diced*
Knob of Butter
Tablespoon Balsamic Vinegar (optional)
salt and pepper to taste.
*For a vegetarian version you could substitute some sun dried tomato's, but you would need to adjust the amount.
Again, and I mean this, if your in Galway its worth going to
McGeoughs of Oughterard
for their smoked hams, dry cure bacon or rashers.
PROCESS
1) Boil Potatoes
2) While these are boiling wash the turnip leaves.
Remove and discard the central spine, very finely chop the turnip greens.
3) Chop smoked rashers or bacon.
4) When the potato's are nearly cooked, strain and set aside, keep warm
5) Return pot to heat, any remaining water will evaporate quickly, add knob of butter.
You can of course use a separate pot, but I don't see the point of the extra washing-up
6) It wont take long to get up to heat, add bacon and stir-fry until slightly crisped, takes about 2-3 minutes
7) Add greens, stir fry until coated with bacon fat - about 2 minutes, strain off excess oil
8) Add balsamic vinegar, this breaks up the fat, stir through for another minute.
Don't overdo the greens, they will wilt, but you want them
al dente
- to retain some bite to contrast with the potato.
9) Pour off any excess liquid. Return strained potato's to pot, mash up all ingredients.
Add salt and pepper to taste - GO EASY ON THE SALT, its already in the bacon.
10) Serve dressed with grilled slices of black pudding and apple sauce on the side, a little wholegrain mustard and garnish with chives, parsley etc. from garden
SERVE WITH
McGeoughs
or other good quality Black Pudding, *Apple and Leek Sauce (*see below) on the side and a little wholegrain mustard.
I find this is best as you have the saltiness of the bacon balanced against the sweetness of the sauce, and a good black pudding should be a little spicy.
As an alternative any strong flavor smoked German or Polish Sausage if available, or sliced corned beef.
I would recommend serving with good, strong reds like Merlot from Cimarosa, South Africa or Eaglehawk, Australia which are available and around the €6-8 mark.
Another option is a good Belgian beer like Leffe or La Coufe.
For something fresher and lighter try a Witbier like Hoegarden or - my favorite, if just for the label - the subject of the lead photo, Korenwolf (I told you there was a reason for a worried rodent photo) with a slice of lemon.
This is the same lemon you use to make apple and leek sauce, for which the recipe is further down, so its a good excuse to splash out on a quality beer.
Korenwolf are a tiny rodent in Holland, quite endangered, about the size of our harvest mouse, they climb and eat wheat stalks, so I always found calling something that small a wolf was amusing, I just have a vision in my head of one of them climbing to the top of a blade of wheat, throwing back its head and howling at the moon - lupine fashion, while David Attenborough gives a running commentary.
Enjoy
NO ACTUAL KORENWOLF WAS KILLED, MAIMED, INJURED OR IN ANY OTHER WAY SHAPE OR FORM MOLESTED IN THE COOKING OF THIS MEAL OR THE WRITING OF THIS BLOG
*QUICK APPLE and LEEK SAUCE
This can be made in advance and reheated, that gives you about 20 minutes to enjoy a starter with guests.
In the US this is served cold, in Ireland, at least here, we serve it fresh and warm. It is the easiest thing to make, you just need a heavy bottomed pot.
I like a chunky apple sauce, so I just use a whisk to mix the cooked apples.
If you prefer smooth apple sauce, use a food mill, I don't see the point in the extra washing up.
The key is adding a few strips of lemon peel to the apples while cooking.
The lemon heightens the apple flavor.
1 small leek, washed and sliced
1 garlic clove, crushed
2 tablespoons brown sugar
2 green cooking apples, peeled cored and chopped
A few strips of lemon rind.
Water to cover.
Knob of butter
1) Add butter to heavy bottomed pan on medium heat
2) Chuck in and saute leek and garlic until leek is soft
3) Add apples and saute until soft (keep stirring)
4) Add sugar, lemon rind and pour in enough water until about 2/3rds the height of the other ingredients
5) Cover on a medium to low heat for 15 minutes, or until apple is about half dissolved
6) Use a whisk to blend ingredients
Serve warm over pork or black pudding (or baked rodent if that's your kind of thing)
MEAL PLANNER
00:00 chopped potato to pot
00:05 Saute leeks & garlic in butter
00:10 Add apple to sauce, saute
00:15 Add sugar, lemon,water to sauce, cover on medium heat
00:20 Drain potato, set aside - keep warm, put pot back on hob, add butter
00:22 Black Pudding to grill
00:23 Stirfry bacon
00:25 Add greens, stirfry
00:27 Add balsamic vinegar if desired, stirfry, turn black pudding
00:28 Pour off any excess liquid. Return potato to pot and mash
00:30 whisk apple and leek sauce -
Plate up, Bed of Stamppot, thin layer of Apple and Leek sauce overlaid with Black Pudding, garnish and mustard to side of plate - serve
Left over Stamppot can be used to make realy nice potato cakes, but I'll do that recipe in another post.